Our partners and customers
Vix Technology

Vix Technology (Vix) is an Australia-based technology company that designs, supplies and operates mobility solutions for the public transit industry, including automated fare collection (AFC) systems, intelligent transportation systems (ITS) and passenger information display systems (PIDS).
Parkeon

Parkeon is a major player in the urban mobility industry and supplies a wide and unique range of parking management solutions and public transport ticketing solutions.
TagMaster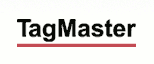 TagMaster designs and markets advanced long-range radio frequency identification (RFID) systems and information services associated with automatic Vehicle Identification and Railbound Transportations.
Odalid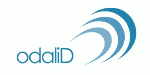 Innovating RFID and NFC solutions supplier, based on contactless technologies.
PMS

Manufacturer of lifting and lashing solutions. French leader and global exporter
Crayeres des Montquartiers

Wine stocking in Paris region and on-line wine cellar management.
Crédit Agricole

Insurance and banking.
BG Ingénierie

BG Ingénierie, development cards with or without chips and equipment to manufacture smart cards, test cards and test biometric passports
And more...